Pillbox antenna for ADS-B 1090MHz reception
Pillbox antenna for ADS-B reception at 1090MHz, started as proof of concept design, gone through 3D modeling and optimization and final measurements on a prototype built.
Theory #
Concept and initial design in Antenna Magus (where it's called a probe-fed cheese antenna)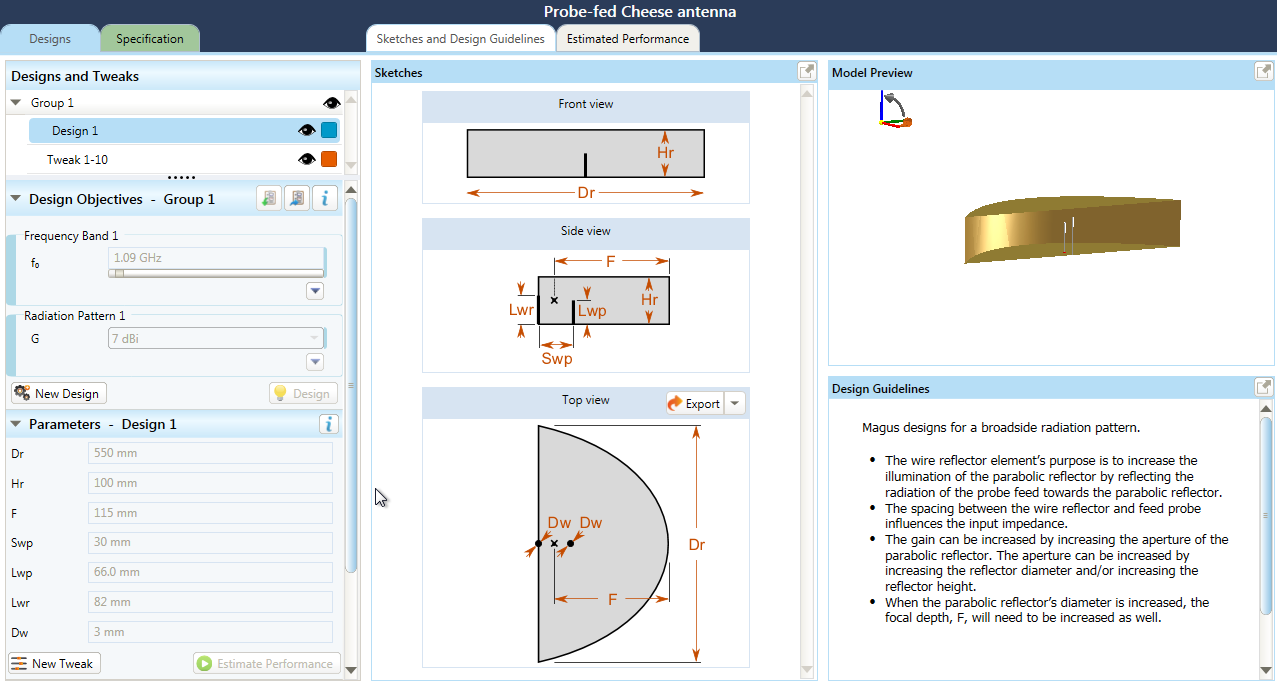 Simulation in CST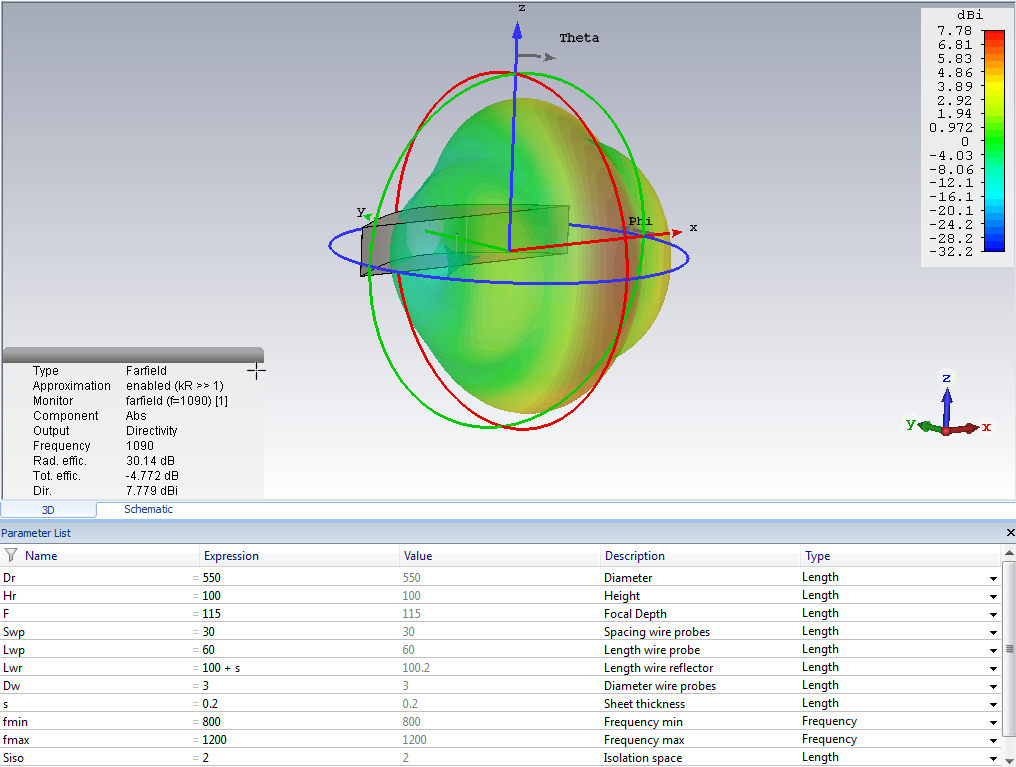 Reality #
Final build dimensions
Diameter Dr: 550 mm
Height Hr: 100 mm
Focal depth F: 115 mm
Spacing wire probes Swp: 30 mm
Length feeder probe Lwp: 60 mm
Length reflector Lwr: 100 mm
Wire diameter probes Dw: 3 mm
Sheet metal: calvanized steel, thickness 0.2 mm
Feed probe and reflector: 3mm brass tube
Feed socked: N type flange mount
Download drawing for top and bottom sheet.
See drawing for reference.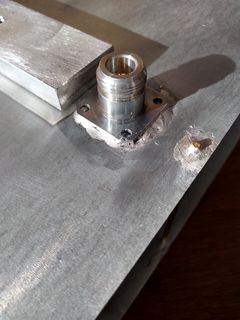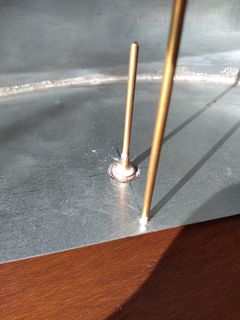 Impedance measurement results #
Gain measurement results at 1090 MHz #
The directivity gain has been measured using the gain transfer method.
Maximum directivity gain 7.93 dBi at azimuth 0° and elevation 0°
Main 3 dB horizontal beam width (elevation 0°): ~27°
Side lobe 3 dB horizontal beam width (elevation 0°): ~99°
Main 3 dB vertical beam width (azimuth 0°): ~128°
Test setup:
Test antenna: AINFO Octave Horn Antenna LB-OH-650-15-C-NF 1.0-2.0 GHz
Reference antenna: Schwarzbeck RS-0460, 0.53 dBi @ 1090 MHz
Test receiver with tracking generator: R&S ESRP7, RF output power 0 dBm
Distance test antennas: 10 m (far field conditions)
Azimuth test range: -110° to 110° @ elevation 0°
Elevation test range: -90° to 90° @ azimuth 0°
👈 Home